Automatic Cashew Dryer Machine
Automatic Cashew Dryer Machine in India
The best Automatic Cashew Dryer Machine in India is provided by our company. And, our company have an experience of more than a decade in this field and have served hundred of clients across worldwide in this decade.
We make use of the best quality raw materials for designing this machinery and they are capable of drying Kaju at a very high temperature. Besides, they have all the modern technology and equipped with all the safety which make safe for usage. Our company is known for providing the quality product to our clients and the entire cashew machine range is ISO 9001:2015 certified.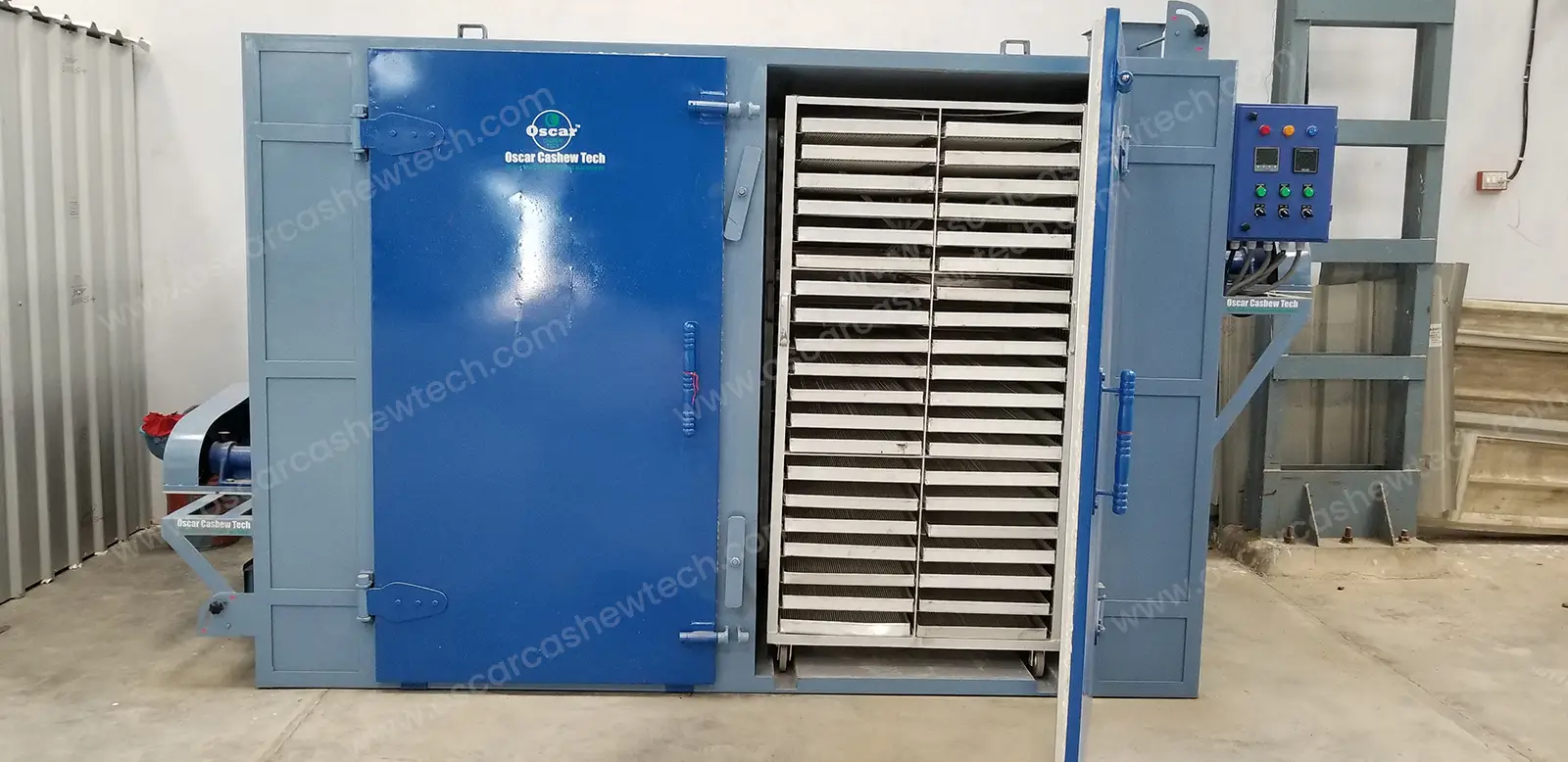 Features of Automatic Cashew Dryer Machine :
The features of the Automatic Cashew Dryer Machine are stated below
Can dry the kernel at 70o to 75o in 7 hours of time interval
Hot Steam or Electricity can be used the fuel
The no of trays can be easily customizable
 Tray are made using high grade aluminium
Tray size- 32 x 16 x 1 ¼ inch
The no of trolley are easily customizable
Have an aluminium impeller fan which is best for hot air circulation
Have 2 year warranty
Have any requirement related to these automatic Kaju dryer machine than approach us for more information. We are the leading Automatic Cashew Dryer Machine exporters in India and export them worldwide.