Cashew Tin Filling Machine
The premium quality Cashew Tin Filling Machine in India is provided by the Oscar Cashew Tech at exclusive prices. These tin filling machines are as per the latest standards which make them more demanded in the market.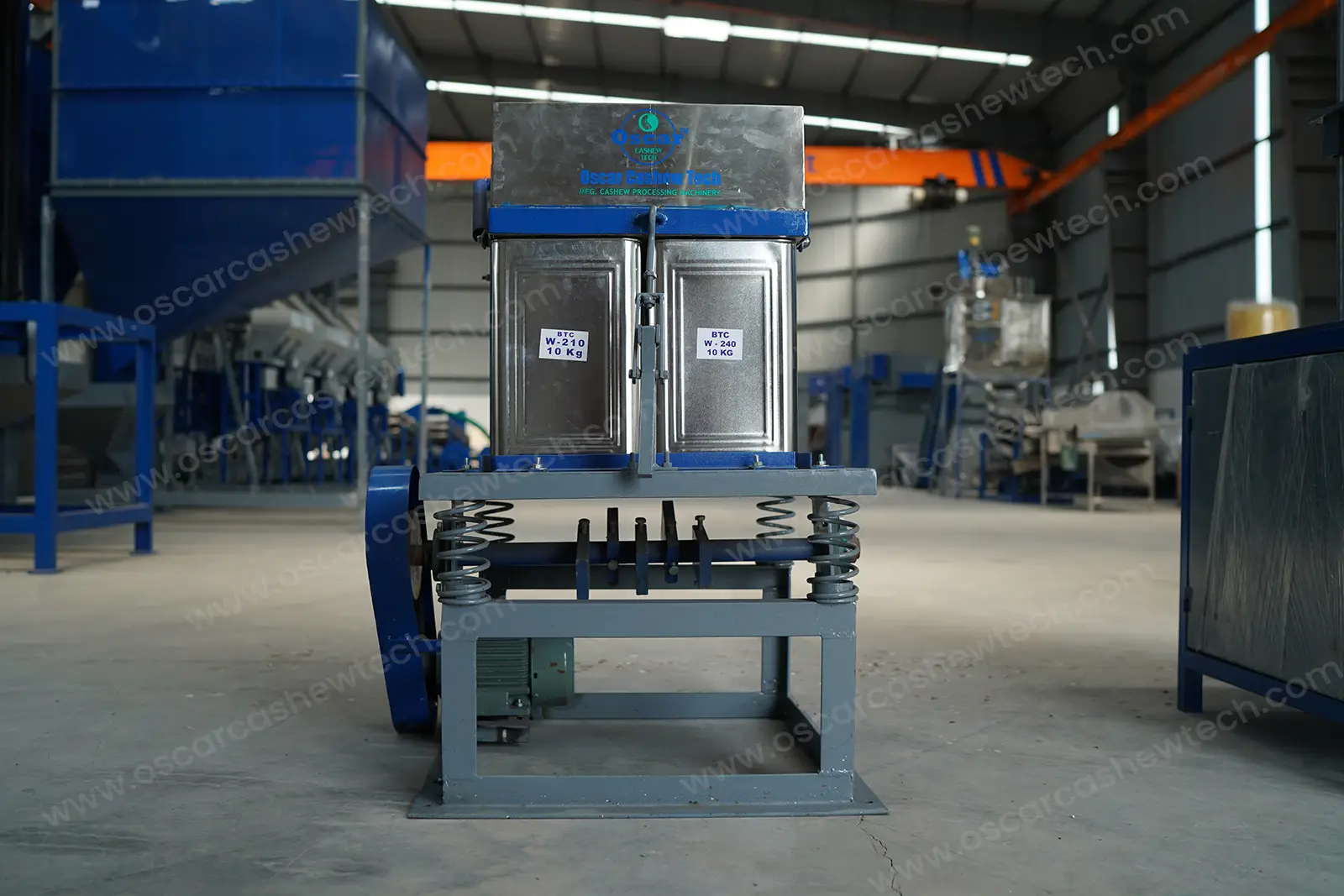 Features
The features of the Cashew Tin Filling Machine are stated below
Manufactured using the mild steel frame
Capable of filling one tin at a time
Powered with 1 HP motor
Stainless steel 304 grade
Have 2 year warranty
Benefits
The benefits of using this Cashew Tin Filling Machine are stated below
Easy and convenient method for kaju tin filling
Help to reduce man power
Best untouched method for tin filling with cashew
Consume less power
Easy operation
Higher durability
Less power consumption
If, you have any requirement related to this automatic tin filling machine than, approach us for more details. We are the leading Cashew Tin Filling Machine manufacturer and suppliers in Gujarat.