Automatic Cashew Scooping Machine
Automatic Cashew Scooping Machine Manufacturers in India
The Oscar Cashew Tech is the topmost Automatic Cashew Scooping Machine Manufacturers in India. The main use of these Kaju Scooping machines is mainly used for scooping the cashew nuts from the shell.
This Kaju Scooping Machine provided by us is available in different sizes which can be easily chosen as per the requirements.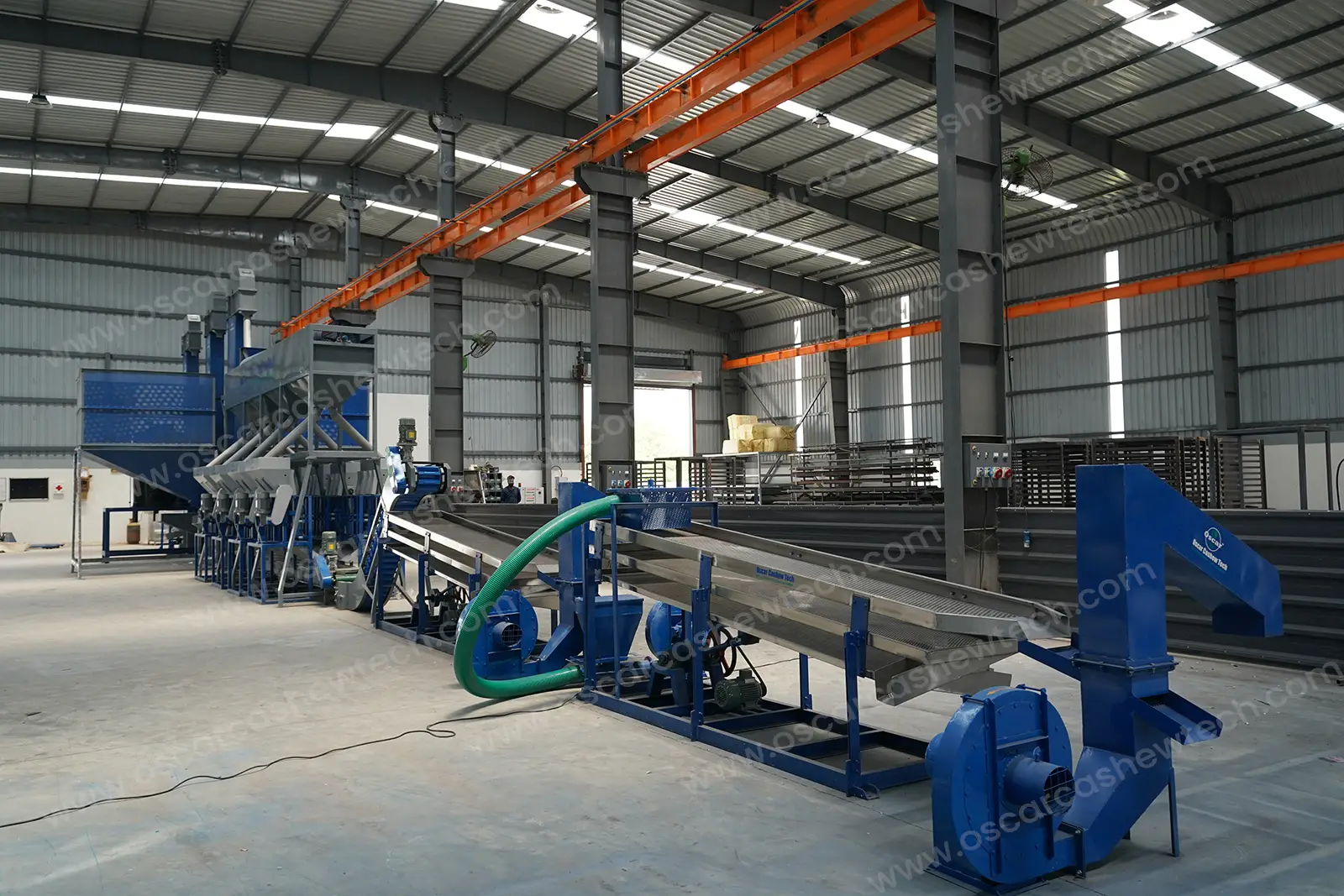 Features of Automatic Cashew Scooping Machine
Mainly used after the cashew cutting
The vibrator eliminate the cashew kernel easily
The shell blower eliminate the half cut, uncut and shell easily
Shell Blower – 2
Scooping Machine – 1
Blower – 1
Metal used- Tata steel or Essar steel
2 year warranty
Equipped with all latest technology
Easy customization
Non corrosive bodty
More output
Benefits of Automatic Cashew Scooping Machine
The benefits of using this Automatic Cashew Scooping Machine are stated below
Make the cashew process very easy
Help in reduction of man power
Very easy operation
Handle the cashew with extra cares and reduces the damages of cashew kernel
It requires minimum maintenance, hence save your extra bucks
Helps in providing the un-touch grading solution
Available in 500 kg, 1 MT – 50 MT capacities which can be chosen as per your requirements
The complete solution related to this cashew scooping machine is provided by us and we have an experience of more than one decade in this field and have hundred of clients worldwide.  Have requirement related to Automatic Kaju Scooping Machine than approach us soon, call or inquire us for more details. The best machinery at exclusive price is provided by our company.