Cashew Nut Cooker Boiler Machine - Morocco
Automatic Cashew Scooping Machine Manufacturers
We are the Manufacturer of Cashew Nut Cooker Boiler Machine in Morocco and provide solution related to the machines like Cashew Processing Plant, Ultra Modern Cashew Nut Processing Plant on Turnkey Basis, Automatic Cashew Nut Peeling Machine, Cashew Processing Equipment, Raw Cashew Automatic Grader, Automatic Cashew Scooping Machine, Automatic Cashew Dryer Machine, etc. and they are available in different capacity 500 kg, 1 MT – 50 MT which can be easily customized accordingly.
Cashew Processing Machine Exporter in Morocco
Our company is known for manufacturing and supplying the best Cashew Machine that is manufactured using the best products and are as per the latest standards which increases their demanded in the market. We values our clients and do best that we can do for them, the entire range safe and secure for the usage and can be easily installed on client site beside, it makes the cashew processing a very easy process. The Oscar Cashew Tech is the leading Cashew Processing Machine Exporter in Morocco and its nearby region.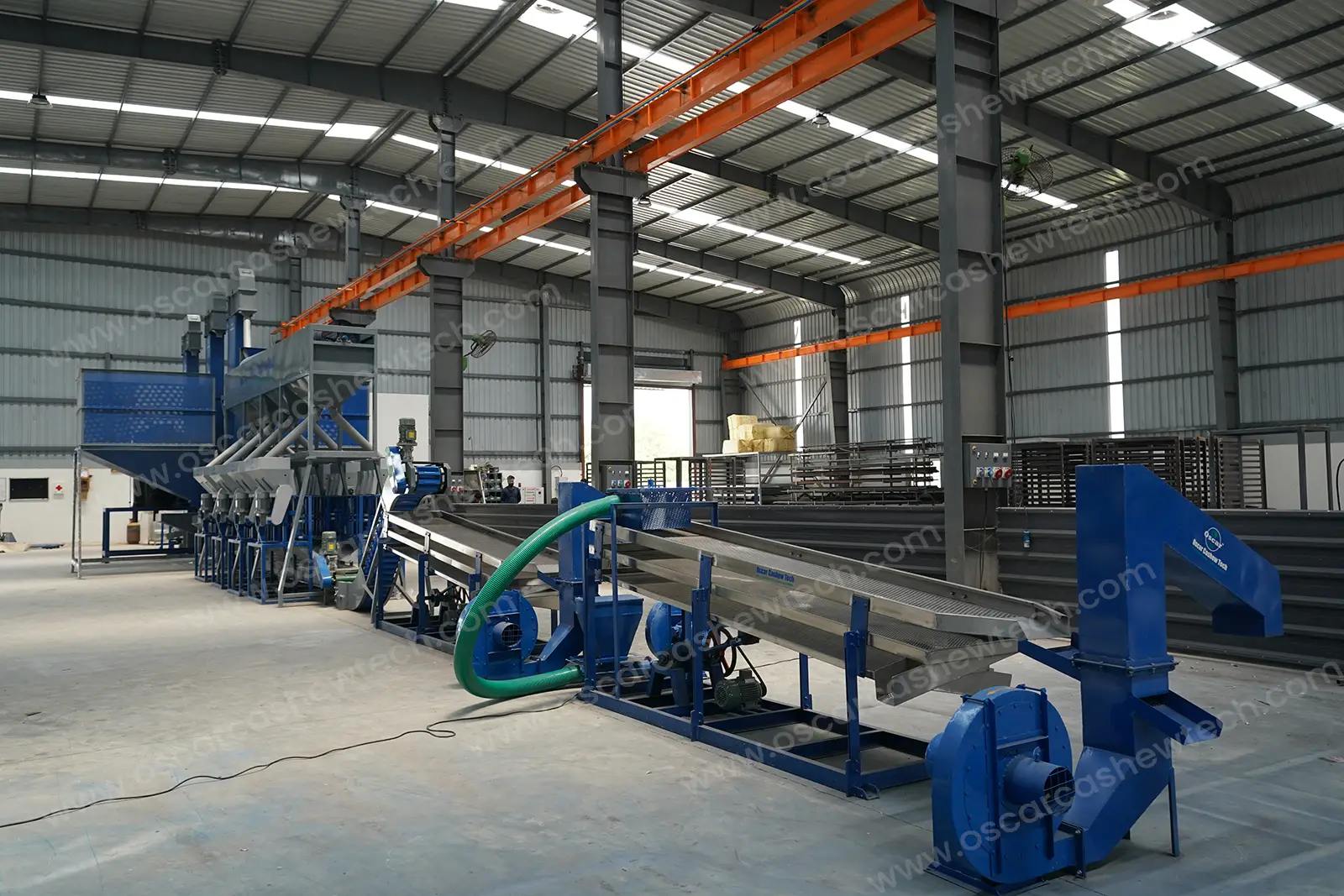 Automatic Cashew Shell Cutting Machine in Morocco
Automatic Cashew Nut Peeling Machine in Morocco
Cashew Processing Equipment in Morocco
Raw Cashew Processing Machine in Morocco
Raw Cashew Automatic Grader in Morocco
Automatic Cashew Scooping Machine in Morocco
Automatic Cashew Dryer Machine in Morocco
Cashew Tin Filling Machine in Morocco
Cashew Processing Machine Manufacturers in in Morocco